Introducing System X Dashboard
Our Dashboard Consists of 4 Essential Categories
Manage ALL of Your Social Media
CREATING POSTS
Easily create a media library.
Upload images you'll use again and again. Tag them for easy reference when creating your posts. For example,"Employee of the month" or "Announcement".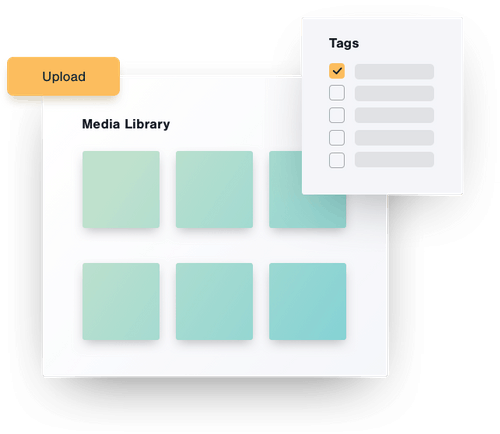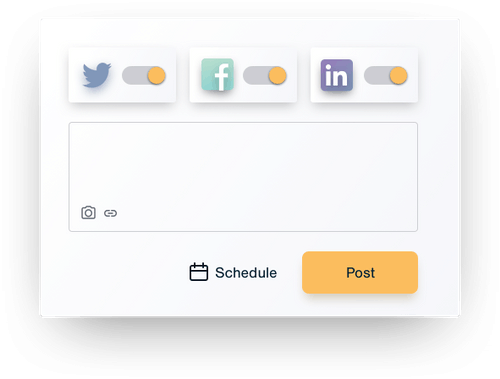 Scheduling Posts
Set it, forget it, and save time.
Schedule Posts
Publish to multiple sites at the same time
MONITOR YOUR FEEDS
See it all in one place.
Integrate Instagram, Facebook, Twitter, and LinkedIn
Respond to posts on Facebook, Twitter, and LinkedIn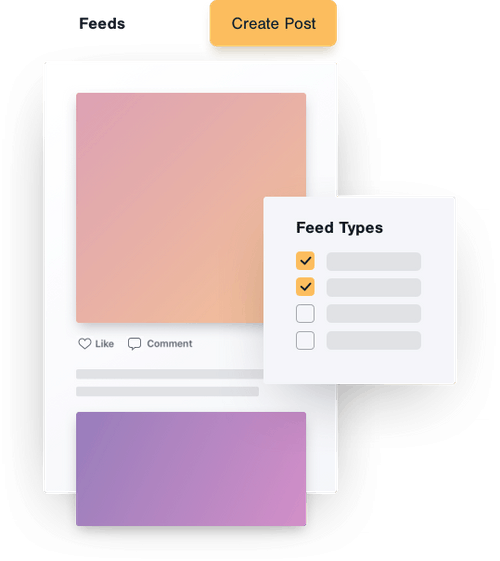 GENERATE ONLINE RATINGS AND REVIEWS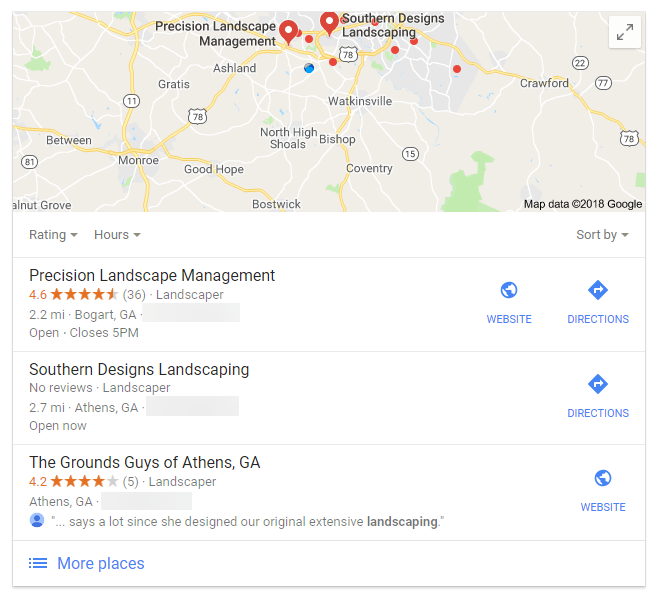 Which Business Would You Call First?
Hint: More than 90% of People Agree
Let's be blunt about Local SEO. If you're not in the 3-Pack for your keywords in your area, your phone isn't ringing as much as it should be. Fourth place is tied for last place when it comes to the business listings. Anything out of the 3-Pack is likely struggling for calls.
Most people agree that more than 50% of clicks go through the maps pack when someone in your area is searching for a product, service, or business. In the example provided, more than 90% of those people are clicking on the same business that you chose... Precision Landscape Management.
Why Is Everyone Choosing the Same Business?
For the same reason you did. They have 7x as many positive reviews as the next closest competitor. Not only do these positive reviews highly impact the actions of the customers, but they also are now a Ranking Indicator for Google. That means that your positive reviews directly contribute for your ability to get into the 3-Pack and they directly influence the customer to call your business first.
We offer solutions where we can systematically reach out to your previous customers and help you drive online reviews where they matter most. We help you control the conversation about your business, and ensure that your first impression for your clients is a good one.




Citations, Backlinks, and More
A large part of an effective Local Search Engine Optimization strategy is effective citations. A citation is an online reference to your business and contains the business Name, Address, and Phone Number (commonly referred as a NAP). These are also commonly associated with a business profile within online directories. Each citation needs to be formatted correctly and contain identical information as the other citations when referencing your business. Many of these citations will also contain a backlink to your site, further enhancing the Local SEO impact. Many of these online directories also contain reviews and rating systems- so it's possible that your business could be getting negative reviews on these sites without your knowledge.
We will submit your properly formatted citations to more than 75 online directories across the internet and will monitor them for any changes, online reviews, etc. You will have the ability to control all of these listings from within our dashboard so that you can update your information as needed. Having more than 75 backlinks and citations is a fantastic contribution to your Local SEO campaign.
Analytics, Data, and Graphs
If You Can't Measure It, You Can't Manage It!
With our easy to use analytics dashboard, you'll have immediate access to the data that matters most to you. From bounce rates and traffic sources, to click-through-ratios and conversion rates- you'll be able to see exactly what is working for your business and what could use some adjustment.
Customer Testimonials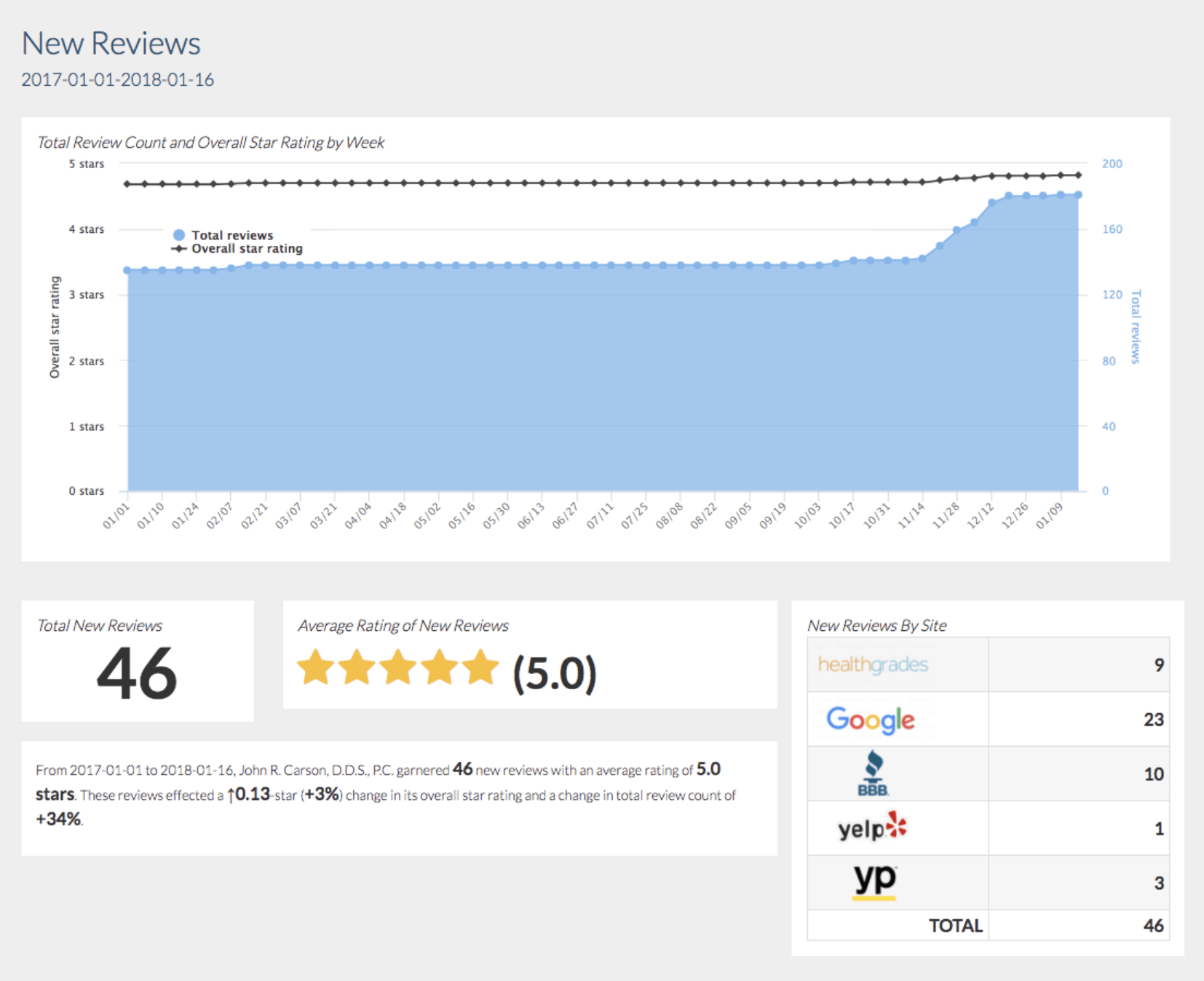 John R. Carson, DDS
Though John and his staff were skeptical, they decided to give ReviewLead a chance to see what it could do for their practice. The result was 46 new 5 star reviews in a very short period of time!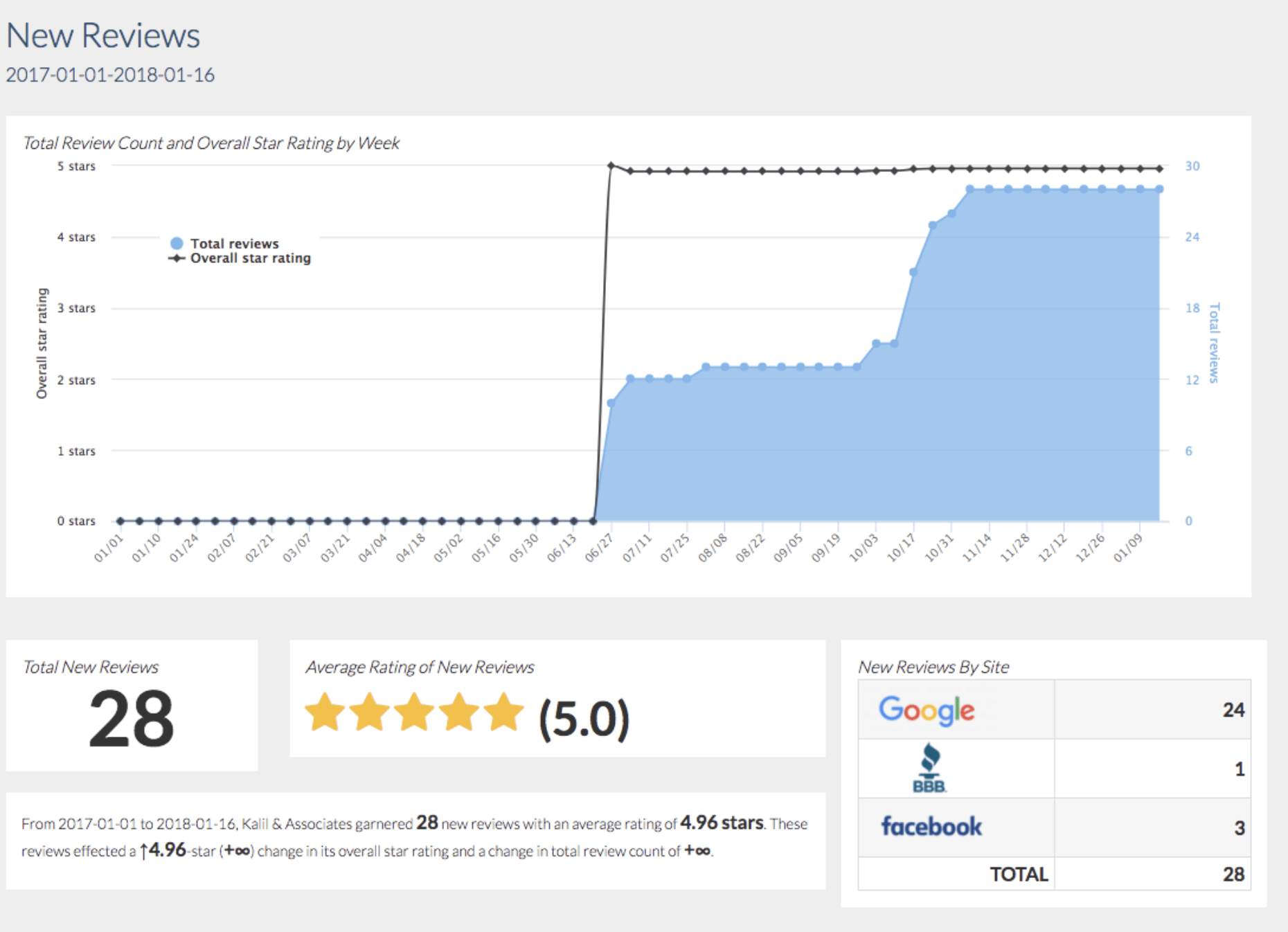 Kalil & Associates
In just 6 months they experienced 28 new reviews with an average star rating of 4.96! Prior to starting with ReviewLead, they had ZERO reviews or ratings. Talk about a boost in in online reputation!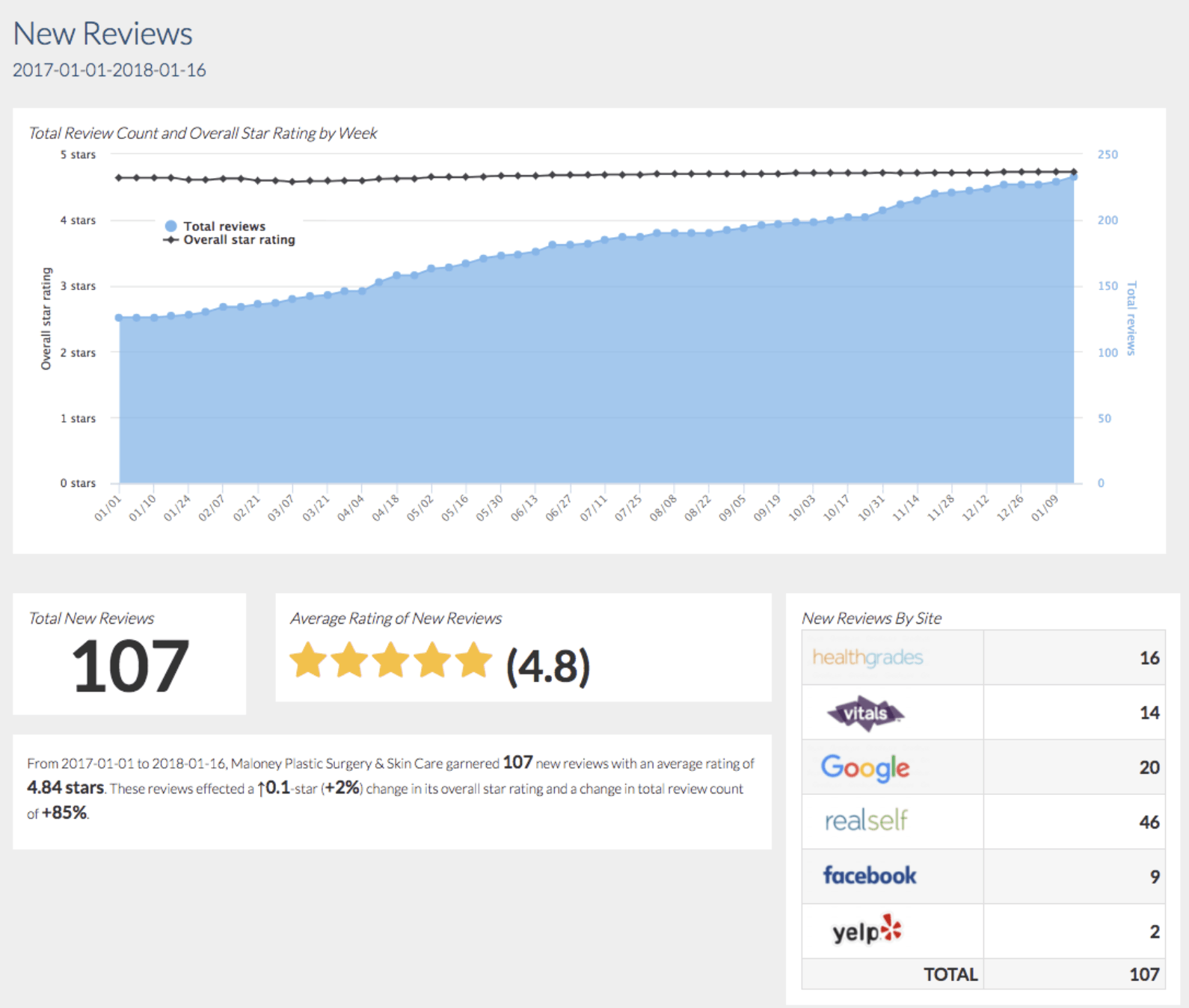 Maloney Plastic Surgery
Maloney Plastic Surgery already had over 100 reviews online, but knew the importance of having new, high star reviews. Using ReviewLead, they added 107 reviews within 12 months- an 85% increase!