Our Software Solutions Help Businesses Do More With Less.
Software as a Service
After spending years working with businesses of all sizes, our group has seen patterns of issues that plague companies across the board. Whenever we see a pattern of issues that impact organizations on a mass scale, we try to develop a way to fix these issues by providing a software solution that streamlines inefficiencies.
Sometimes these solutions are complete customized for a particular company, situation, or problem. Other times there is a need for a software solution in a specific industry or particular size business. Regardless, we believe that the SaaS business model allows our clients to scale their efforts in tremendous ways.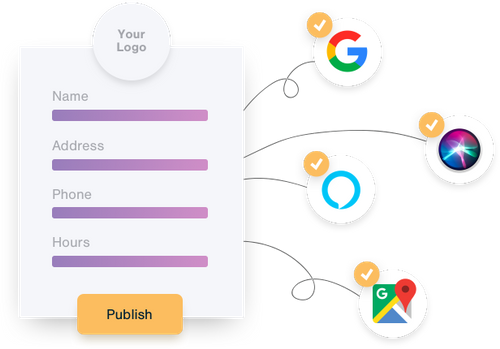 Local Business Ninja
Getting Found online is the first step to success for any business that relies on local clients. If your prospects can't find you, they can't do business with you! For that reason, we offer a way for local businesses to automatically create more than 50 online directory listings with the pertinent (and accurate) information about their business.
The directory listings include navigation (Waze, Uber, Lyft, Maps, etc.) as well as voice search (Alexa, Google Home, etc.) in addition to the more traditional online directories. In short, we put your business listings in all the places that your clients are looking.
Five Star Ninja
In industries where the Lifetime Value of a Customer is fairly high, the cost of acquiring a new client is also generally more expensive.
For these industries, having a lot of highly positive reviews can be the differentiator that separates one company from the competition. One negative rating can literally cost tens of thousands of dollars in revenue. For this reason, we offer a state-of-the art software solution called Five Star Ninja that gives our clients the competitive advantage they need to Get Selected.
Social Dashboard Ninja
Staying in touch with your clients or customers on social media is crucial to your business, yet very few businesses do enough of it. Why is that? Because it's a time suck... But- it doesn't have to be.
With the Social Dashboard Ninja, you can strategically organize social media campaigns across every platform that your company uses including Facebook, Instagram, LinkedIn, Twitter, and many more. (And yes- we are one of the very few softwares that can directly post to your Instagram Business page with pre-scheduled posts, photos, tags, first comments, and more.)