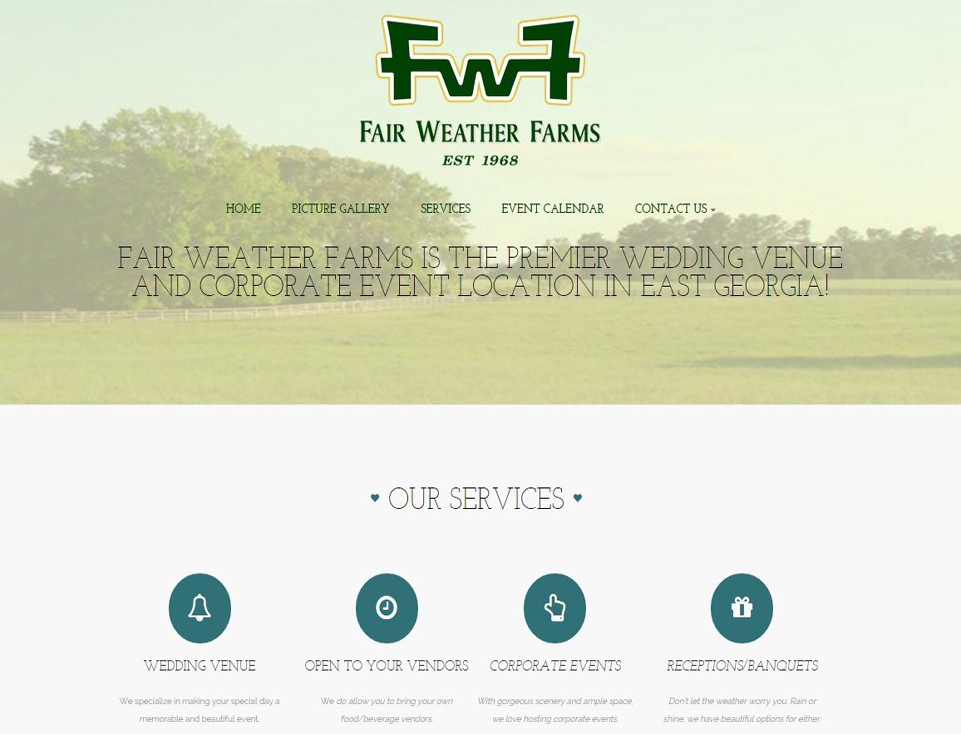 Fair Weather Farms in Monroe, GA
System X Designs was contracted by Fair Weather Farms to build a website that would allow them to share general information about their beautiful venue and facilities with potential clients. Fair Weather Farms is a wonderful estate in Monroe, Georgia that has become the dream wedding venue for many couples in recent years. The only problem that they were having was that they didn't have a reliable way to share pictures, general information, and contact information with their clients. They have expanded out into corporate events as well as weddings, and they needed a website where they could share the available dates on a calendar, add and update photos, change the content, and more.
We were happy to work with Fair Weather Farms and have implemented a complete Search Engine Optimization strategy as well as a data protection strategy to ensure that their site is both easily indexed by search engines as well as safe from any data loss for any reason. Their site is 100% mobile friendly and includes photo elements that allow mobile users to swipe to the next photo in any slideshow.
If you are looking for a venue to host a corporate event of wedding at, we highly recommend you take a look at the beautiful Fair Weather Farms in Monroe, Georgia.