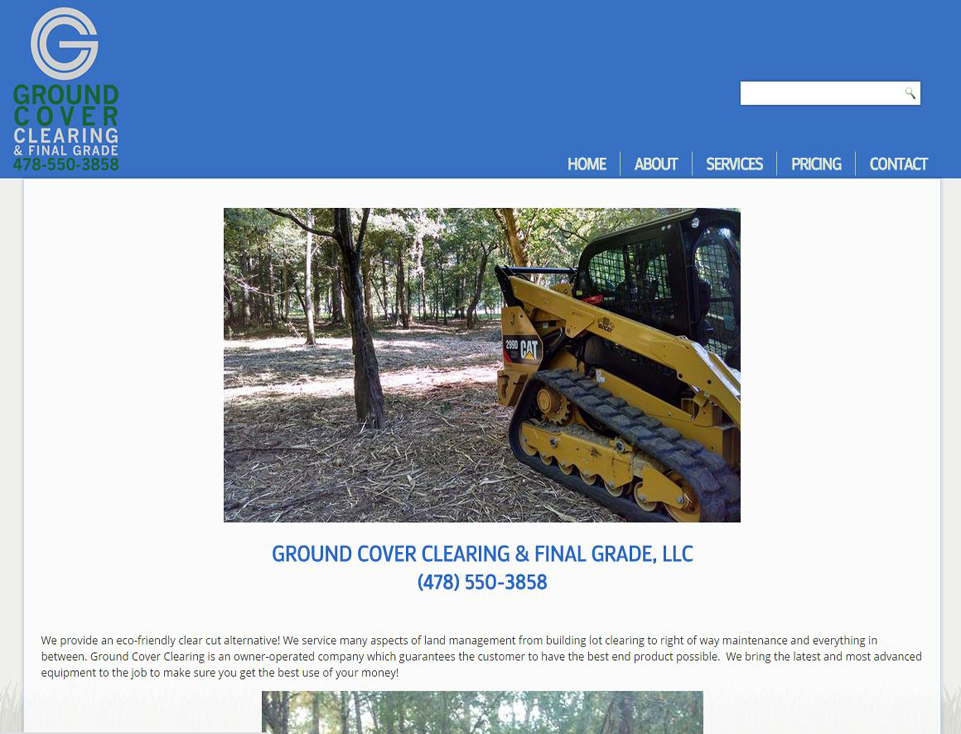 Ground Cover Clearing provides an eco-friendly clear cut alternative!
System X Designs was contracted by Ground Cover Clearing to build a site that they could control and update with fresh content and images of their ongoing projects. We have provided them with Search Engine Optimization services as well as a Data Protection strategy to prevent them from catastrophic data loss.
Their site is completely mobile friendly and built on a responsive template that allows the user to have a seamless interacton with the site no matter which browser or device they are using.